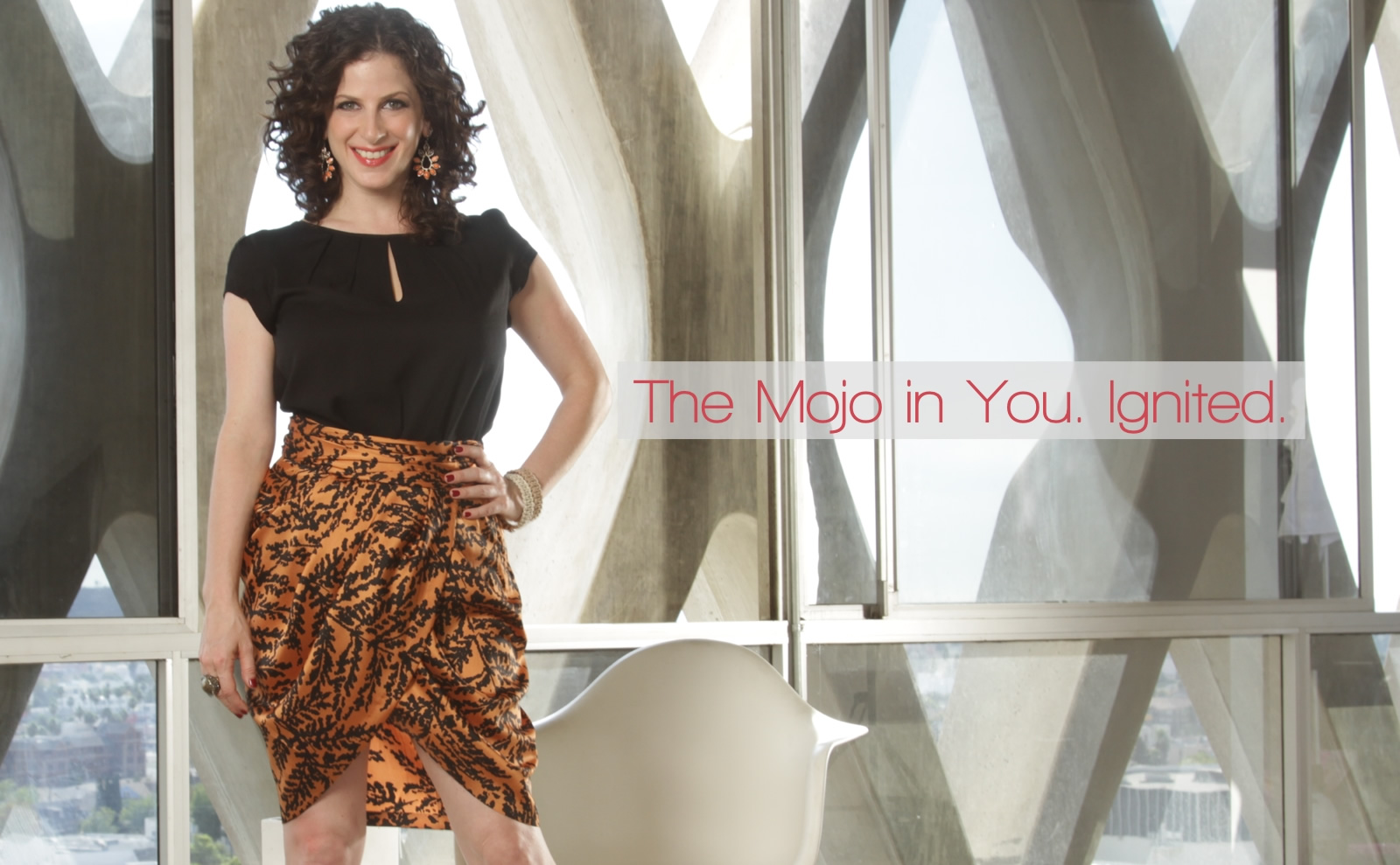 This may sound "WOO WOO" to you, but I prefer to file wake-up calls under "WOOT WOOT!" instead.
WHAT HAPPENS WHEN YOU LISTEN TO YOUR UNIVERSE
Sometimes signs are subtle, and other times they literally smack you upside your head.
Back in the '90s, I worked in the film business – a successful career that in ways was glamorous and fun, but ultimately was soul-sucking and draining. In my spare time I was training in the 3,000 year old art and science of Feng Shui, as I was fascinated by how shifting the energy in your space can change your life.
One day at home in my kitchen, I felt a slap on my neck so hard that it dropped me to my knees… which was strange because I was home alone.  A voice, perhaps inside my head but it sure sounded beyond that, proclaimed three simple words…
LIGHT, LOVE, TRUTH
For a week I tried to put this eerie experience aside, but finally I gave in and hightailed it to an East-West bookstore to look for answers to this mysterious message. It was there that I discovered that ▲ represents Light. The masculine. ▼ represents Truth. The feminine.
Balance those energies and you get love.
In that moment, it was crystal clear that it was time to make a decisive move to do what feeds my soul and makes me happy.
LOVE WHAT YOU DO...
When I focused my work on helping others improve the quality of their lives by making simple shifts in their homes, I took the first major step into my calling. I built a thriving Feng Shui consulting business working in private homes, corporate offices, Hollywood film sets, hotels and even a casino in Vegas. Atma Jewels, a complimentary product line, was birthed in 2000 making headlines in numerous publications and was featured in a celebrity-gifting suite.
A decade after that, I had an experience akin to my kitchen wake-up call when I was in New Orleans at the Superdome for the tenth anniversary of VDAY, a global organization dedicated to ending violence against women.
Now the voice said, "Hey, Deborah. It's time to get up off your butt and do the work with women."
… AND HONOR WHY YOU DO IT
What brought me to that event in New Orleans was a couple of profound personal experiences. I grew up in an abusive household for eight years with my mom's second husband, and I was raped the first time I had sex. So I knew firsthand what it feels like to have your mojo stripped, your confidence as a woman decimated.
I'd also had an experience of choosing a "safe" man to marry, only to find that dismissing the need for a passionate connection can leave you sorry, not safe.
And so my life's work became empowering women in all realms – both personally AND professionally – and to provide them with the necessary tools to go to where the love is.
ROCK YOUR MOJO IS MY MANTRA…
I've been spreading the gospel as a MOJO Recovery Specialist since 2008. I know what it feels like to have your passions stifled, your energy unbalanced, your self-esteem destroyed.
And I also know that in each and every one of us, there are clear signs as to who we are authentically and what we are passionate about.
… AND I HOPE IT IS YOURS, TOO.
Your Mojo is your life force. It's the thing that people feel from you before you ever say a word. It's your vibe. And it's IN you right now.
It's my greatest joy and pleasure to help other women access their mojolicious selves and step into their power.
And that's the most important thing to know about me =)
XO Deborah
For the record, here's my *official* bio:
Deborah Kagan helps women conquer self-doubt and indecision to step into their full power, love who they are and live a turned ON life. She is the creator of the Rock Your Mojo™ programs and the author of Find Your ME Spot: 52 Ways to Reclaim Your Confidence, Feel Good in Your Own Skin and Live a Turned On Life. She's super social and wants to connect with you. Find her on Facebook (/mojorecoveryspecialist), Instagram (@deborahkagan), Twitter (@deborahkagan), Pinterest (/deborahkagan) and LinkedIn (/in/deborahkagan). And for all things mojolicious, check out www.deborah-kagan.com/blog