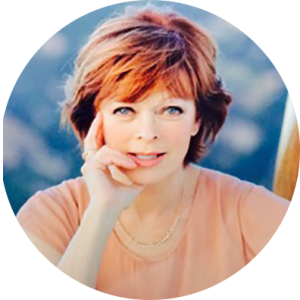 Born in Milford On-Sea, England, Frances Fisher has starred in over 30 theatrical productions including Elia Kazan's The Chain; 1984; Fool For Love; Cat On A Hot Tin Roof; Orpheus Descending; Arthur Miller's last play Finishing The Picture; The Cherry Orchard and Three More Sleepless Nights (Drama League Award); Most recent theatrical adventure was Barbecue at The Geffen Playhouse, which has just been nominated for a NAACP Theatre Award in all categories. Ms. Fisher is a member of the Actors Studio.
While Ms. Fisher has many outstanding film credits, she is perhaps best known for her performance as Kate Winslet's mother in Titanic, which garnered Fisher a Screen Actors Guild nomination for Best Ensemble Cast. Other credits include the Oscar-winning Unforgiven; True Crime; The Big Tease; House of Sand & Fog; The Lincoln Lawyer; Woman in Gold; & Outlaws And Angels. Ms. Fisher just completed two Indies, Run The Race and Someone Else's Wedding.
Ms. Fisher's work in television has spanned from critically acclaimed TV Movies such as Lucille Ball in Lucy & Desi: Before the Laughter; The Audrey Hepburn Story; Jackie Bouvier Kennedy Onassis; The Shield; Masters of Sex; Law & Order; Roseanne; The Mentalist; Two and a Half Men; Sons of Anarchy; ER; Grey's Anatomy; Private Practice; CSI; Castle & Criminal Minds. She also starred on ABC's critically acclaimed series, Resurrection. Ms. Fisher co-starred with her daughter Francesca Eastwood in the acclaimed series Fargo this spring.
Ms. Fisher's activism runs the gamut from supporting the Cancer Support Community Benjamin Center, to Peace Over Violence, BOO2Bullying, Stand For The Silent, Environment California, Race to Erase MS & Survivor Mitzvah. She is a member of Artists for Human Rights, People for the American Way and The Hollywood Food Guild. She is an executive board member of the Environmental Media Association and is serving as a National board member of SAG-AFTRA. As an Ambassador for the NWHM, she is working with an amazing group of women to create a National Women's History Museum in Washington, DC. Ms. Fisher was a surrogate for Bernie Sanders and spent time at Standing Rock supporting the Water Protectors. She is a member of #TimesUp.