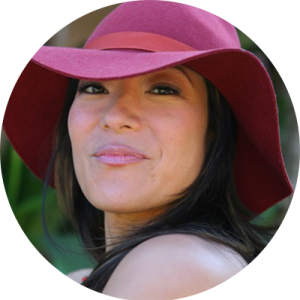 Rie Katagiri is the creatrix of Erotic Movement Arts based in Los Angeles.
Her background in many healing modalities such as Bodywork, Qi Gong and Yoga along with instructing and performing in the erotic and pole dancing world, weaves seamlessly into the movement she has developed.
Rie has a relentless passion to open and awaken woman up to their bodies and eventually to their erotic power so they may reclaim their inherit wisdom and live an integrated life of embodied pleasure.
Her Virgo nature of heeding the call to be of service along with a meticulous understanding of energy and embodiment proves to offer an accessible type of practice for all women.
As a coach and choreographer, she has worked with some of Hollywood's most sensuous women like academy award winner Marisa Tomei for The Wrestler, Jennifer Love Hewitt for Ghost Whisperer, Juno Temple for Sundance winner Afternoon Delight as well as Lana del Rey in the short art film Tropico, as well as numerous other talented women in the arts.
For workshop and class information please visit www.eroticmovementarts.com.