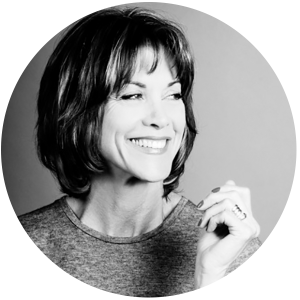 Wendie Malick is on the board of The Environmental Media Association, and is a spokesperson for The Humane Society of the United States and Return to Freedom, a wild horse sanctuary and advocacy group.Through their charitable gift fund, "A Drop in the Bucket", she and husband, Richard Erickson, support a medical center in the Congo. They live in the Santa Monica Mountains with 5 horses, a donkey, 2 dogs and a 16 year old.
Her theater credits include Off Broadway productions such as, NORTH SHORE FISH and BURLEIGH GRIMES. In Los Angeles, she has performed in QUESTA, ROUND TRIP, SANTALAND DIARIES, VAGINA MONOLOGUES, and THE UNDERPANTS. Additional credits also include: THE GUYS (Studio Arena), DON'T BLAME ME, I VOTED FOR HELEN GAHAGAN DOUGLAS (Wooly Mammoth), BLITHE SPIRIT, WHAT IS THE CAUSE OF THUNDER (Williamstown), THE BIG NIGHT, and CLOSURE (New Jersey Rep).
Her lengthly film career includes appearances in films such as: ADVENTURELAND, FIFTY-NOTHING, CONFESSIONS OF A SHOPAHOLIC, WAITING, RACING STRIPES, THE AMERICAN PRESIDENT, ON EDGE, TROJAN WARS, RAISING GENIUS, MR. MIKE'S MONDO VIDEO, A LITTLE SEX, THE GOODS, BUGSY, FUNNY ABOUT LOVE, THE EMPEROR'S NEW GROOVE, ALVIN AND THE CHIPMUNKS (The Squeakqual).
Wendie was most recently seen on MOM, PITCH, NCIS: NEW ORLEANS, and CBS' RUSH HOUR. She was previously a series regular on HOT IN CLEVELAND (garnering a People's Choice Award and SAG nomination for best ensemble), JUST SHOOT ME (1 Golden Globe, 2 Emmy Nominations), DREAM ON (4 Cable Ace awards), FRASIER, BIG DAY, GOOD COMPANY, CSI, NYPD BLUE, LA LAW, X FILES, SIENFELD. Her animated credits include: BOJACK HORSEMAN, JIMMY NEUTRON, SPONGEBOB SQUAREPANTS.